Jean-Claude Bastos de Morais is an innovation influencer and Founder of African Innovation Foundation. McLean Sibanda is the CEO of The Innovation Hub South Africa and president of the African Division of International Association of Science Parks. Mohammed Sanad, Egyptian antenna scientist and professor in CairoUniversity Faculty of Engineering, is one of the past winners of the Innovation Prize for Africa. He created a new in-phone and mobile antennae that operates on all frequency bands and addresses challenges faced by the existing antennas – a great example of using IT with innovation. They all speak on the landscape of innovation in Africa in these interviews, courtesy Djembe Communications.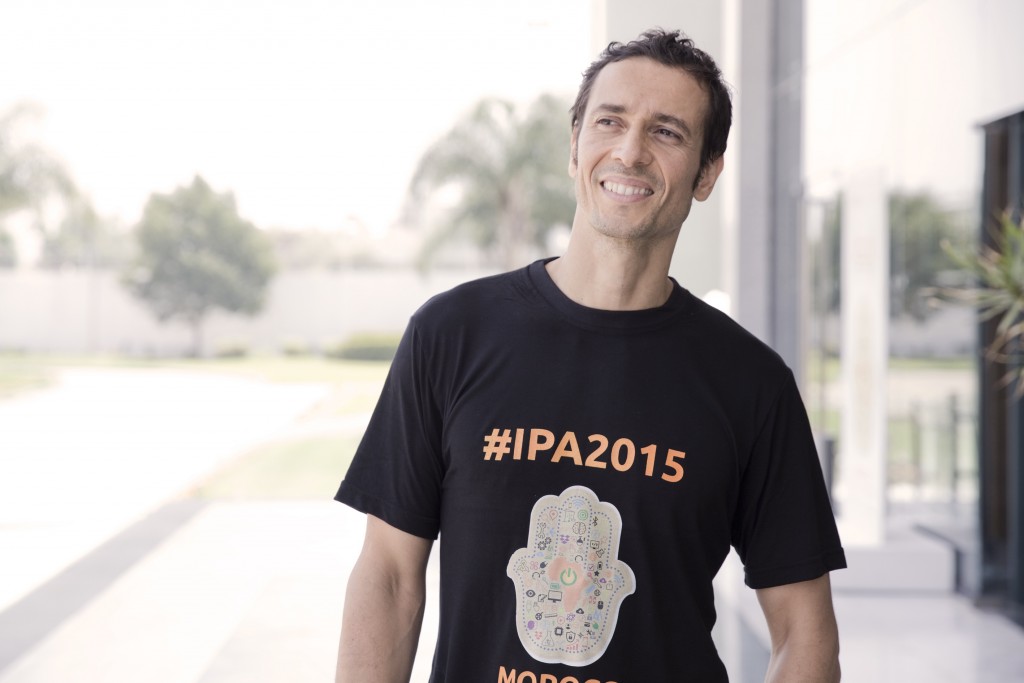 JEAN-CLAUDE BASTOS DE MORAIS
How has the innovation landscape evolved in Africa?
Like many other developments in Africa, the continent's innovation landscape is gaining momentum and sophistication. Governments and private sector players are increasingly invested in strengthening these innovation ecosystems with the aim of supporting local innovators and startups, as well as attracting foreign investors. Kenya, Nigeria and South Africa are leading these trends, and I've been well and truly impressed with the infrastructure these countries have put in place to drive innovation-led growth.
What I find most interesting is to see various models of innovation ecosystems developing across the continent. In countries with stronger ICT infrastructure such as South Africa and Kenya, innovation hubs are being driven by technology and are home to the continent's brightest tech startups and innovators. In countries like Nigeria, there is a trend towards social innovation, with ecosystems such as FocusHub and CCHub home to the country's aspiring social entrepreneurs and change makers.
In Angola too, developments are unfolding to fuel innovation-led growth. I'm working with the public sector to build the country's first hybrid innovation hub, Fábrica de Sabão (the Soap Factory), which will function as an incubator and accelerator hub, co-working space, maker space, a cultural exchange platform, local radio station and a residence program for visiting mentors and artists. Being built in the heart of the country's biggest slum, the Soap Factory is a model designed to include marginalized communities in Angola through fostering innovation-led education, creativity and entrepreneurship amongst all sects of Angolans.
How can we develop a more innovative climate for the youth across the continent?
One thing that I've observed over the years through the Innovation Prize for Africa (IPA) is the continent's remarkable innovation potential. Africans are natural-born innovators, especially when it comes to needs-based innovation. There is no shortage of great ideas but there is a lack of know-how. Africa's large youth population needs a lot of support in terms of capacity building in order to enable them to access new job markets that innovation economies are creating in today's technology-led day and age. Right now, however, an alarming number of youth are engaged in some form of self-employment or "vulnerable" employment, such as subsistence farming or urban street hawking.
This is why I was convinced to build the Soap Factory in the heart of an Angolan slum, home to some 800,000 people and with a population density of 23,000 people per square kilometer. These are amongst the most creative, innovative and enterprising segments of society, they are driven to create out of necessity to carve out a living. What they lack however are opportunities and nurturing environments to give them scale, sustainability and know-how. The Soap Factory model is designed to develop a nation's innovation ecosystem and leapfrog education challenges with the common goal of driving socio-economic inclusion and growth. The aim is to narrow the gap between the formal and informal economies. Once this pilot initiative takes off, I hope to replicate it across other parts of Africa.
Let's talk about technology now, how do you think innovation has added value to the ICT sector in Africa?
The rate at which technology and innovation are driving a new breed of African entrepreneurs is nothing short of impressive. The continent's mobile penetration rates is on the rise and governments are taking great strides to improve infrastructure with transformative implications for young entrepreneurs and startups.
The Mobile Economy report by GSMA estimates that 386 million unique mobile subscribers were located in Sub-Saharan Africa at the end of 2015, up from 348 million in 2014. Mobile penetration rates in several Sub-Saharan countries have reached almost 80% due to cheaper access. Africans are inventing news ways to use mobile technology that the developed world has never imagined. Innovation is transforming the role of ICT sectors such as healthcare, education and transport, while revitalizing traditional industries such as agriculture and fisheries.
As a founder of AIF, what advice would you give to young innovators and entrepreneurs? 
The time for Africa has come. The global spotlight is now on the enormous economic potential that Africa has to offer. There is money and opportunity in Africa, and this is the time to take advantage of it. Although oil prices will continue to remain low for some years to come, this isn't a permanent impediment. In many countries across Africa, governments are stepping up efforts to ramp up economic diversification and job creation. The private sector and the diaspora too are increasingly involved in supporting African innovators and entrepreneurs through funding and knowledge transfer. I would encourage these young innovators to look at the needs in their community and to push the envelope in developing African solutions for African challenges.
---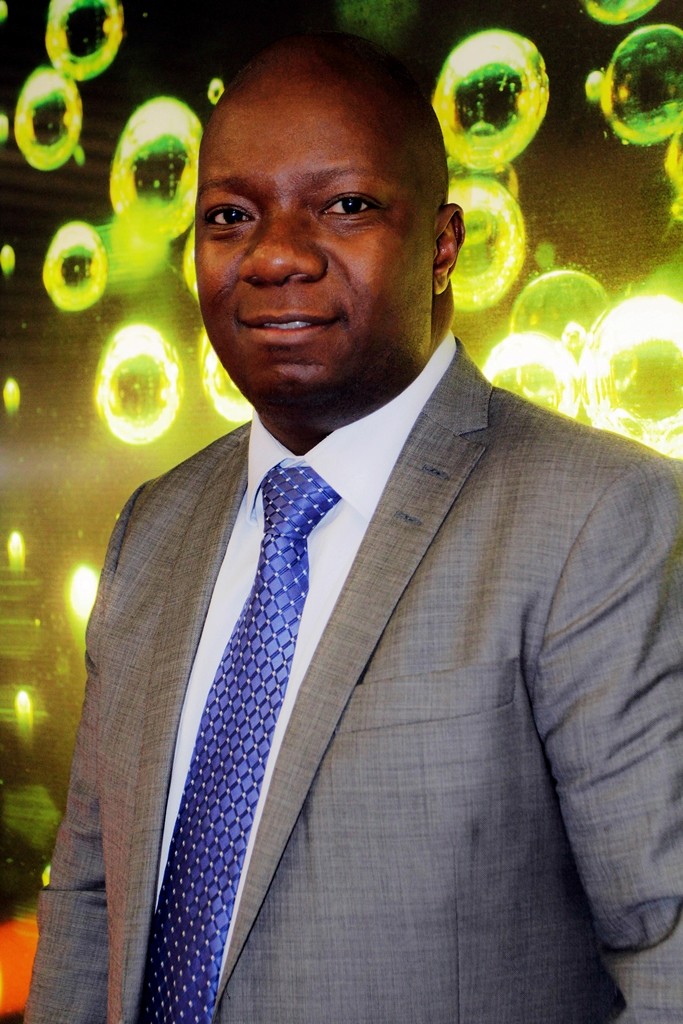 MCLEAN SIBANDA
Can you briefly take us through your relationship with AIF/ IPA? And how do you think IPA has evolved since 2012? 
I have been associated with the IPA since 2013 and became a judge in 2014 and then chairman of the judges' panel in 2015.  In 2015, my organization The Innovation Hub also played a key role in supporting the IPA's outreach program and expanding the pipeline of applicants.  The IPA has become a flagship program not only for showcasing the best innovations coming out of Africa, but also for promoting a culture of Africans developing solutions to address their own challenges.  Over the past 5 years, the IPA has become a coveted award for any entrepreneur working on innovations with market potential in Africa. Increasingly, the quality has become better; yet the diversity remains, in terms of both frugal innovations addressing real societal issues as well as more technological innovations addressing both African and global challenges. The number of countries participating has also increased, as well as the entries themselves.
What are you looking for this year from the various participants? 
I think the top entries must be the ones that have innovations promising to make a difference to the lives of people of Africa; but are also scalable. The entrepreneurs themselves must demonstrate their hunger to make a difference.
Since you represent The Innovation Hub South Africa and are the President of the African Division of International Association of Science Parks (IASP), how do you support innovation and the participants at the IPA? 
The support we provide is two-fold.  One, in preparing the applicants in our various incubation programs to enter the IPA. Secondly, by extending our services and support to the finalists of the IPA located within our region. From the IASP point of view, we are extending our network to ensure that any participant in the IPA can still receive assistance from a member of the IASP somewhere within the continent.
What shift have you witnessed in the technology space across Africa in terms of innovation? 
In the early days, the innovations, other than in South Africa, tended to be less technological, we are seeing increased sophistication of the innovations coming out of the continent. Also, the innovations address African problems. Considering the diversity of the African continent with its 54 countries, we are seeing the importance of context in terms of the innovations coming from different parts of the continent, yet there is scalability of these innovations in other parts of the continent.  Increasingly, we are also seeing convergence of technologies, with ICT becoming a great enabler in health, agriculture and water related innovations.
---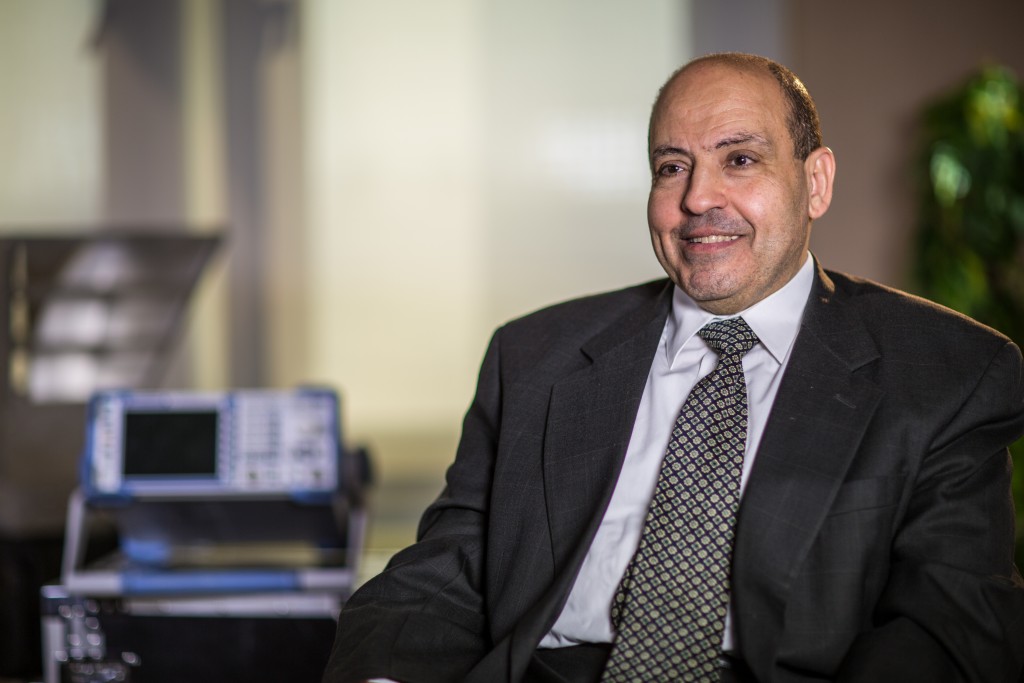 MOHAMMED SANAD
You created a new in-phone and mobile antennae that operates on all frequency bands and addresses challenges faced by the existing antennas. That is a great example of using IT with innovation. Can you tell us how has the AIF/IPA platform helped you achieve scale?
Winning the IPA 2012 Grand Prize has opened many doors. The antenna I developed makes it possible to upgrade mobile phone technology without having to discard equipment. For instance, the technology makes it possible to upgrade from 2G to 3G and upwards to 4G LTE without adding new equipment. Obviously, such innovations require ongoing research and development and the prize money of USD100,000 enabled us to engage in more comprehensive R&D.
Moreover, winning the IPA significantly increased global market awareness of the new technology and helped put African ICT innovation on the world map. We were approached by international telecommunications companies such as Vodafone with whom we have established new R&D projects. The exposure we received also enabled us to attract distinguished engineers to join our R&D efforts.
In your opinion, what kind of infrastructure and aid do the participants need in order to upscale their innovation?
I believe that Africa needs more laboratories to support all areas of engineering on a greater scale. We also need better manufacturing facilities to support the development of homegrown innovations more effectively. Africa has so much innovation potential but we lack the know-how in fundamental areas of competency such as business development, marketing, IP rights and so much more. We need to enhance efforts to bridge this gap. African governments should also have more programs in place to support local innovators to take their innovations to the next level and become sustainable businesses that can achieve scale and be more investor-ready.